Reports
This section includes the reports that we have published on our corporate responsibility activities as well as our policies.
Task Force on Climate-related Financial Disclosures (TCFD)
MSCI TCFD report provides climate-related financial disclosure that align with the recommendations of the Financial Stability Board's Task Force on Climate-related Financial Disclosures and aims to provide greater transparency regarding our approach to sustainability, and highlights how we facilitate sustainable investing by the investment community and help reduce our own long-term financial risks related to climate change. We hope this Report helps our stakeholders better understand how MSCI is addressing potential climate-related challenges and opportunities and underscores our efforts to create a more sustainable world.
TCFD Report 2020 (PDF, 1.83 MB) (opens in a new tab)
Contributing to the UN's Sustainable Development Goals
Since the adoption of the United Nations 17 UN Sustainable Development Goals (SDGs) in 2015, MSCI has worked to provide practical ways for investors to consider the SDGs. In this report, we demonstrate that we apply the same principles to ourselves and highlight through a set of commitments, actions and metrics the impact we can have on the SDGs through our operations and solutions.
SDG Report 2021 (PDF, 710 KB) (opens in a new tab)
Sustainable Finance Disclosure Regulation (SFDR) Metrics
MSCI SFDR Disclosure Report provides metrics and data on mandatory and voluntary adverse impact indicators for MSCI using the latest mapping MSCI ESG Research has developed following the release of the draft Regulatory Technical Standards (RTS) in August 2021. We are voluntarily disclosing these metrics for MSCI to promote ESG transparency and to facilitate the data collection efforts by EU financial market participants. As the SFDR regulation and potential guidelines evolve, we will continue to monitor and update our submission.
MSCI SFDR Disclosure Report 2021 (PDF, 226 KB) (opens in a new tab)
Other Reports
Equal Employment Opportunity Commission Report
The Consolidated EEO-1 Report is a snapshot in time of our U.S. workforce demographics and is based on specific job categories prescribed by the U.S. federal government. These job categories are not necessarily representative of how the broader industry or MSCI's workforce is organized or how we track our progress. Further, MSCI is a U.S.-headquartered global company with a significant majority of our workforce being based outside of the U.S. More information about the geographical breakdown of our global workforce can be found at Diversity, Equity and Inclusion. To align with government reporting requirements, data in our EEO-1 reporting and on our site uses traditional gender categories of male and female, although we appreciate that gender identity can be nonbinary.
Although it is impossible to capture the diversity of MSCI's workforce in a single chart, we publish the Consolidated EEO-1 Report because we want to be transparent about the diversity of our U.S.-based workforce, and we recognize the value of public disclosure of standardized data across companies. Learn more about our Diversity, Equity and Inclusion strategies across the globe.
EEO-1 Report 2021 (PDF, 81.6 KB) (opens in a new tab) | EEO-1 Report 2020 (PDF, 103 KB) (opens in a new tab) | EEO-1 Report 2019 (PDF, 104 KB) (opens in a new tab)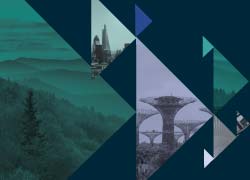 2022 Proxy Statement
MSCI's Proxy Statement discusses our robust corporate governance practices, which are designed to support sustained value creation for our shareholders. Our Proxy Statement provides detail on the oversight of key efforts and risks by MSCI's Board and management, including those relating to corporate responsibility. In our 2022 Proxy Statement, we also provide an update on recent highlights relating to our corporate responsibility efforts, including new commitments and policies, new actions and additional transparency through reporting.
Proxy Statement 2022 (PDF, 4.87 MB) (opens in a new tab)
Policies
Code of Ethics and Business Conduct: Our Code of Ethics and Business Conduct (PDF, 205 KB) (opens in a new tab) is a statement of MSCI's commitment to integrity and the highest ethical standards in all that we do.
Human Rights Policy: Our Global Human Rights Policy (PDF, 143 KB) (opens in a new tab) summarizes certain of our key policies and practices that aim to ensure fundamental human rights are integrated into how we operate our business, treat our employees, develop ethics codes and policies, and interact with clients and vendors. It also reflects our commitment to a safe, inclusive and diverse workplace, and is overseen by the Nominating and Corporate Governance Committee of our Board of Directors.
Environmental Policy: Our Environmental Policy (PDF, 222 KB) (opens in a new tab) outlines the environmental principles that help guide our company's strategic and operational business decisions. This policy underscores our commitment to limiting our environmental impact over time and encouraging our stakeholders to do the same.
Supplier Code of Conduct: Our Supplier Code of Conduct (PDF, 270 KB) (opens in a new tab) sets out MSCI's values and expectations, including our sourcing principles, as well as the labor, human rights, environmental, legal and regulatory compliance principles we expect our suppliers to uphold. MSCI also expects its suppliers to live up to both the letter and spirit of this code.
Modern Slavery Statement: Our Modern Slavery Statement (PDF, 136 KB) (opens in a new tab) summarizes our firm's commitment to protecting human rights globally and providing a fair and ethical workplace. MSCI respects the standards embodied in the Universal Declaration of Human Rights and the International Labor Organization conventions. Specifically, we strongly oppose slavery and human trafficking and will not knowingly support or conduct business with any organization involved in such activities.